2021 TRADE SHOW ATTENDEE INFORMATION
Date posted
October 22, 2021
Thank you for registering to attend the 51st Education Conference & Trade Show! All the information needed for the Trade Show can be found below -
SCHEDULE:
7:45 AM I Registration Opens

8:00 AM I Trade Show Floor Opens

9:00 AM I Education Sessions Begin

11:30 AM I Luncheon & Murder Mystery Performance

1:45 PM I Education Sessions

3:30 PM I Drawings & Grand Prize

CLICK HERE FOR THE FULL CLASS DESCRIPTIONS
---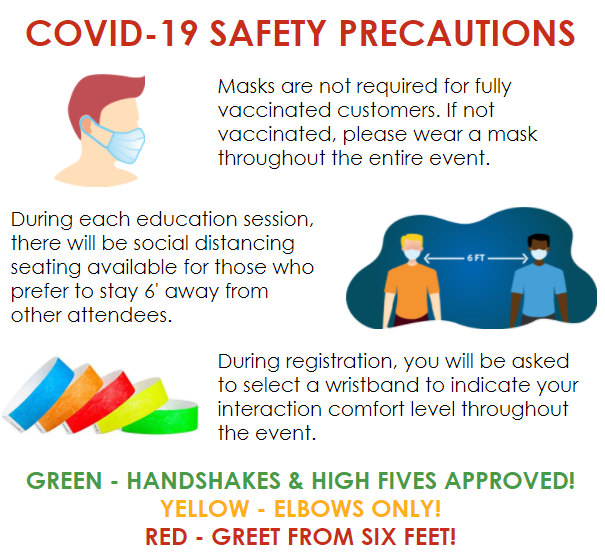 ---
MURDER SPEAKS EASY
Welcome to the Black Orchid, one of Windy City's finest establishments. Just knock three times and show 'em your card. Only thing is, you gotta check your heat at the door – otherwise, the boys from the South Side might get a little nervous if youse know what I mean…
How to play!
Watch, listen and ask a lot of good questions to gather as much information as possible.
Wait for someone to die!
Many facts are red herrings, but there are also several definitive clues for the guilty.
All suspects had similar opportunities—watch for a motive!
Details matter! In the case of a tie, the person with the most CORRECT clues will win.
The innocent will tell the truth. At questioning, only the murderer may lie.
The authority figure who will lead the investigation is NOT a suspect.
MEET THE CHARACTERS