LEGAL HANDBOOK
Your complete guide for rental housing in Colorado!
AUTHORED BY DREW HAMRICK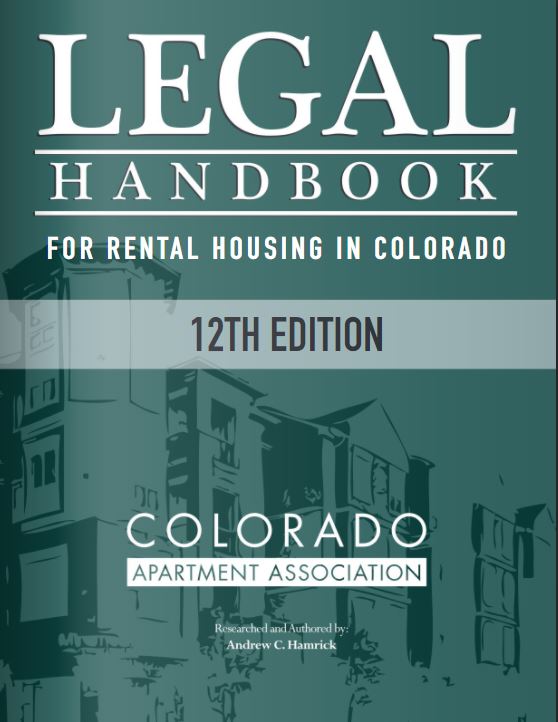 The CAA Legal Handbook was written to help create a more legally educated staff, which will minimize the number of legal fees your
company could pay for potential violations.
The Colorado Apartment Association Legal Handbook is available
online for all Owner / Management Companies or communities
regardless of the unit count.