Good afternoon,
It has come to our attention that many of you have been receiving emails from scammers posing as AASC staff or contractors offering "attendee" lists for the 2022 AASC Trade Show. This is not the first time they have done this to us and many other organizations, but they seem to be increasing in scope and many are even using the AASC or trade show logo to help sell their faulty products.
We want to clarify that these individuals are

NOT

part of our organization nor do they have any legitimate lists to offer. 
Official emails from AASC will always come from someone with the AASCHQ.org domain or mg.map-dynamics.com domain. The only trade show emails besides ours that you need to pay attention to are from our official decorator, Coast2Coast, and they will never try to sell you a list but rather just make sure you have what you need for your booth.
---
Below are sample emails for reference:

---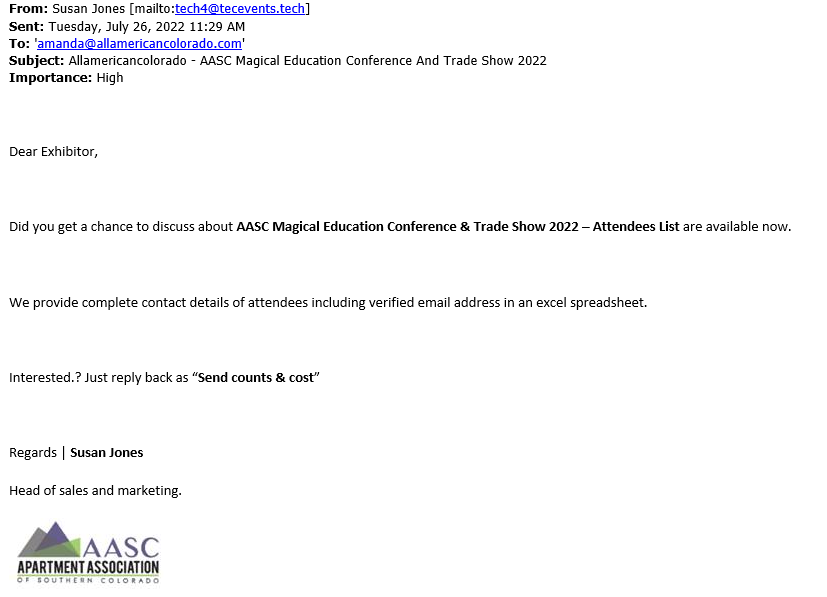 ---
If you have any questions or concerns please reach out to the AASC team and we will be happy to assist.