PURCHASE ADDITIONAL BOOTH PERSONNEL
Logging into Exhibitor Profile:
Go to https://admin.map-dynamics.com//login.php.  to log into your Exhibitor Profile

Use the email address you used to sign up with the show, you'll find this in the Order Confirmation.

Sign in with the email and password you created when creating your profile.

If you are unsure of your login credentials, enter  your email and click "Forgot Password"

Click "Submit"
Purchasing Additional Booth Personnel:
This is a listing of who, from your organization, will be appearing at the event and maintaining the booth.
Click the "Personnel" tab, Click "Add New Person", Add the information and save the changes to update your 4 complimentary booth personnel attendees.
To purchase an additional booth personnal, click the "You can purchase more here" button as seen below.
Once you select the "You can purchase more here", a drop-down will appear to select the additional tickets you would like to purchase.
Once you've paid in full, it will allow you to add more personnel to your exhibitor profile.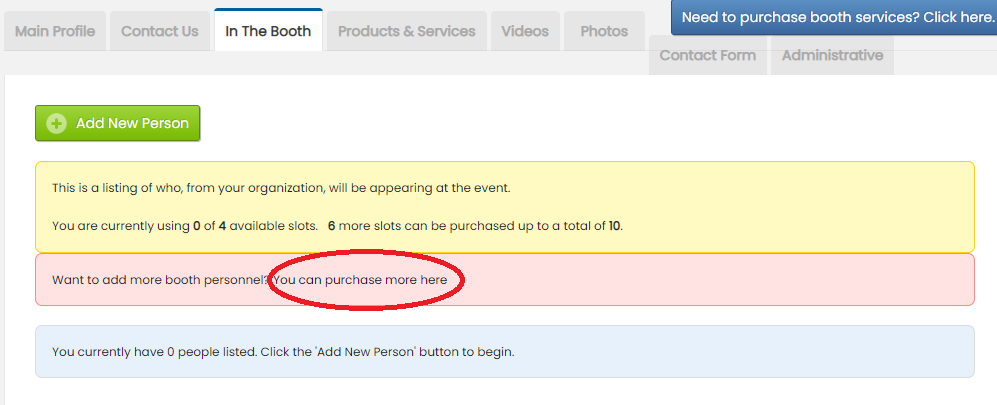 ---