PREPARE TO BE AMAZED!
A Magical Education Conference & Trade Show!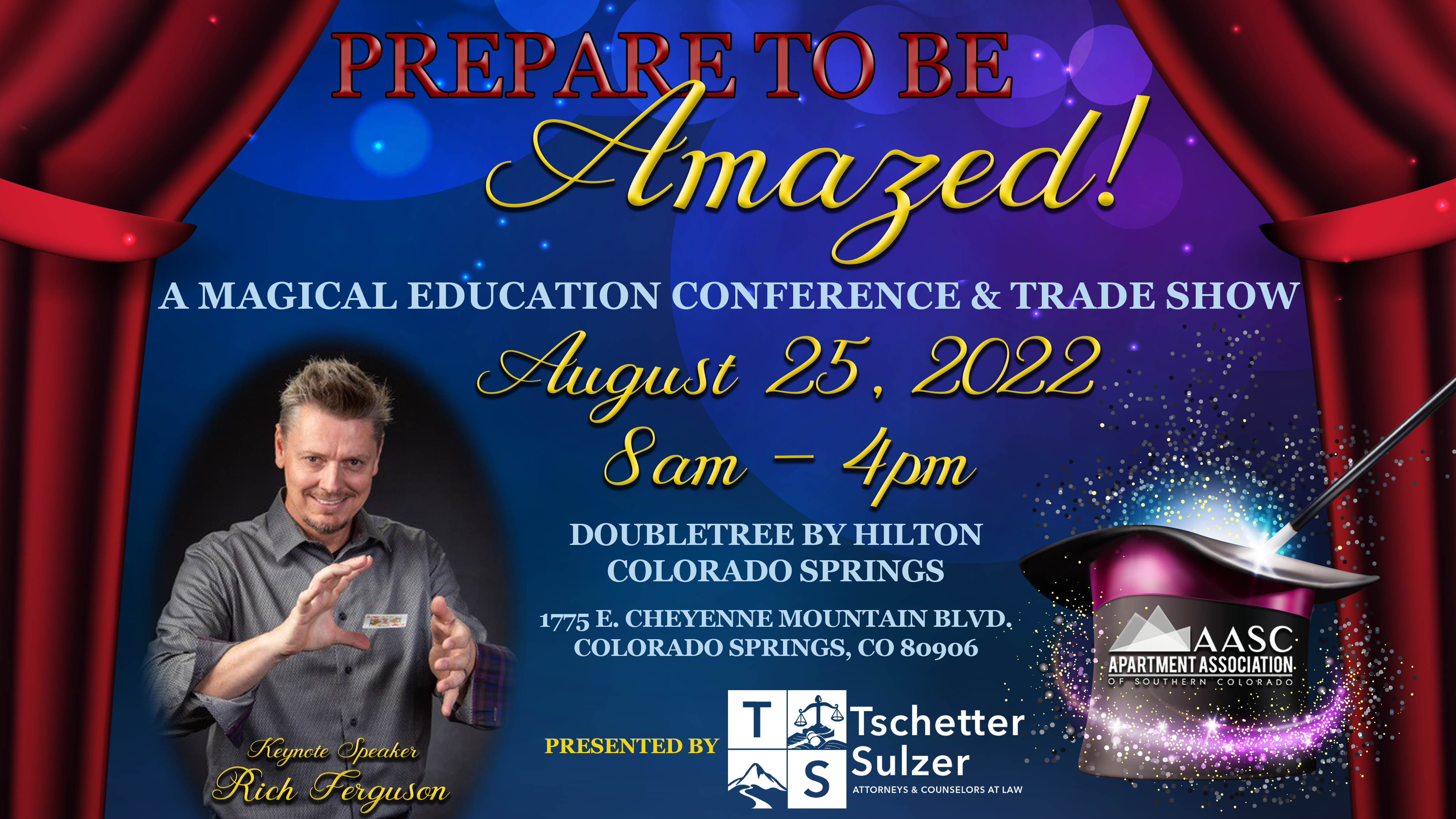 The Education Conference & Trade Show has some serious career-boosting power when it comes to education and networking! This year's line-up of education is better than ever, there are more exhibitors, and a ton of prizes will be given away to attendees.
schedule:
7:45 AM I Registration Opens
8:00 AM I Trade Show Floor Opens
9:00 AM I Education Sessions Begin
11:30 AM I Keynote Luncheon
2:00 PM I Education Sessions
3:30 PM I Drawings & Grand Prize
pricing:
**Price Increases August 10, 2022*
Full Access Ticket: $80

Includes ticket to luncheon, access to the trade show floor & education sessions.

Limited Access Ticket: $50


Includes access to the trade show floor & education sessions.
---
---
KEYNOTE LUNCHEON:
The Magic of Body Language
The Magic of Body Language: Unleash Your Senses is packed with magical entertainment, motivation, inspiration, team building, and knowledge!
Celebrity Magician Rich Ferguson has been seen countless times on TV and is the most viewed magician online with many hundreds of millions of views. As a Keynote Speaker, he's "revealing" all his secrets. Well, not magic secrets per-se, but unleashing insight into human behavior as you've never seen before. Rich didn't learn to read until nearly 12 years old and his unbelievable childhood gave him the gift of observation he's able to share with others.
Additionally, as a master mentalist for over 20 years, Rich has a very unique approach and real-world understanding of how to read a person… and more importantly, how to influence someone based on the information gleaned. He has stripped away all the useless theoretical and clinical psychology and focuses on real-world, applied techniques he has mastered in an incredible career as a mentalist/magician. Now he's sharing the secrets to human behavior so you can be a sales and influence wizard.
Rich will provide your staff with essential tools for reading people and knowing how and when to create a "game plan" in real-time for any situation to resolve issues, learn the truth, save valuable time, or sale anything! Rich has also helped legal council evaluate the jury in high-profile court! As a natural body language wizard, he's learned what tools are useful for real-life applications.

Be prepared to UNLEASH YOUR MAGIC!
---
CHECK OUT WHO IS EXHIBITING IN THE SHOW:
---
EDUCATION SESSION INFORMATION: