Back to Events
Webinar Wednesdays: Overcoming Objection on The YES Path
Wednesday, May 5, 2021
Event Details
WEBINAR WEDNESDAY: OVERCOMING OBJECTION ON THE YES PATH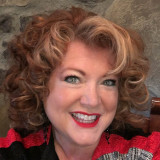 About Toni Blake:
Toni Blake was honored with the MultifamilyPro Industry Legend Award in 2008 and tours with the Apartment All Stars. She presents across the US, Canada, Europe and is the only Professional Industry Comedienne preforming on many top US comedy stages. She is a co-author of "The Complete Guide to Leasing Apartments" and featured in industry trade magazines. She's toured over 50 cities each year for 30 years inspiring thousands of industry professionals.
WEBINAR TOPIC:
It's no secret that multifamily prospects complete a considerable amount of research when determining their rental options. In fact, according to Google, most review 19.2 different sources of information before making their final decision to rent.
Objections are a buying signal. WE should embrace them and become effective problem solvers to help our customers get to YES! Toni Blake shows you have to add a YES path to your tour, demonstration, remote leasing strategies, and follow-up techniques to increase closing and maintain a higher occupancy. Learn how to assign practice partners with sister communities for active role-playing. Download Toni's Team Meeting and brainstorming guidelines for building your YES Path. Transform your leasing customer experience from doubt to confidence and overcome objections with Toni Blake's YES PATH!
Join Toni Blake and the Webinar Wednesday Team on May 5, 2021 at 12pm Mountain Time to Show Your Prospects the Path to YES!
WHO SHOULD WATCH:
On Site Team Members, Regional Managers, Small Owners, Management Company Executives, Training Directors, Marketing Directors
REGISTER:
Enter the code 17AASC code in the coupon field when registering for a discounted registration fee. Click here to register
~THIS SEMINAR IS WORTH 1 CONTINUING EDUCATION CREDIT~
FOR MORE INFORMATION CONTACT
Connie Palacios
connie@aaschq.org l 719-264-9195 x 103