Back to Events
Webinar Wednesday: Financial Boot Camp
Wednesday, August 25, 2021
Event Details
WEBINAR WEDNESDAY: FINANCIAL BOOT CAMP-EMPOWERING ON-SITE TEAMS TO DRIVE REVENUE AND PROFITABILITY THROUGH FINANCIAL KNOWLEDGE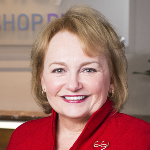 About Alexandra Jackiw:
Alexandra Jackiw is the Chief Operating Officer of Hayes Gibson Property Services. She is a nationally recognized speaker and an accomplished expert in all aspects of property management, marketing, and training, with extensive experience managing all types of assets. Alex was Chairman of the Board of the National Apartment Association in 2013 and also served as President of the NAA Education Institute in 2008 and 2009. She graduated from the University of Rochester with a B.A. in Chemistry and received her M. Ed. from Ohio University.
WEBINAR TOPIC:
You can't avoid numbers if you're going to be successful in the multifamily industry.  Numbers and metrics are used every day to measure a property's success and, ultimately, the success of the on-site team.  Mastering the financial and operational calculations that are used in property management helps on-site teams understand what factors drive property performance and how to take action to improve performance. 
This course will provide property management professionals with three takeaways:
A math refresher building the base for more advanced concepts.
A glossary of property management financial terminology that industry professionals use regularly.
An understanding of common property management calculations to derive specific leasing and operational metrics.
An educated on-site team equals a profitable community and this course will give your teams the foundations to that financial acumen.
Join Alexandra Jackiw and the Webinar Wednesday Team on August 25, 2021 at 12pm Mountain Time To Master the Multifamily Math!
WHO SHOULD WATCH:
On Site Team Members, Regional Managers, Small Owners, Management Company Executives, Training Directors
REGISTER:
Enter the code 17AASC code in the coupon field when registering for a discounted registration fee. Click here to register
_______________________________________
CONTINUING EDUCATION CREDITS
This course qualifies for 1 CECs to renew NAA credentials.
MEMBER PRICING & CANCELLATION POLICY
To receive member rate for this seminar, you must be logged in. To receive your log-in credentials, please call 719.264.9195. To view AASC's education cancellation policy, please click here.
AUDIO/VIDEO RELEASE
By registering for this event, AASC is permitted to reproduce photographs/video footage featuring your image in AASC's promotional publications.
FOR MORE INFORMATION CONTACT 
Connie Palacios
connie@aaschq.org l 719-264-9195 x 103