Back to Events
Webinar Wednesday: Building Loyalty Through a Character-Driven BRAND!
Wednesday, January 20, 2021
Event Details
WEBINAR WEDNESDAY: BUILDING LOYALTY THROUGH A
CHARACTER-DRIVEN BRAND!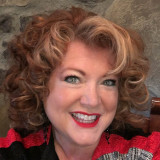 About Toni Blake:
Toni Blake was honored with the MultifamilyPro Industry Legend Award in 2008 and tours with the Apartment All Stars. She presents across the US, Canada, Europe and is the only Professional Industry Comedienne preforming on many top US comedy stages. She is a co-author of "The Complete Guide to Leasing Apartments" and featured in industry trade magazines. She's toured over 50 cities each year for 30 years inspiring thousands of industry professionals
.
WEBINAR TOPIC:
There are four exceptional economic impacts on resident loyalty: Reviews, Referrals, Renewals, and Relationships. Toni Blake will share a plan for adding character-driven brand marketing and social content to intentionally build a culture of loyalty with both your team and residents. According to Edelman Trust Barometer research, the customer wants to do business with people they know and trust. People establish loyalty with brands that show their character and core values as critical in their personal and professional definition.
How would your residents describe your team in terms of character? Have you intentionally established a culture of high purpose and character-driven social responsibility?
WHO SHOULD WATCH:
On Site Team Members, Regional Managers, Small Owners, Management Company Executives, Training Directors, Marketing Directors
REGISTER:
Enter the code 17AASC code in the coupon field when registering for a discounted registration fee.
~THIS SEMINAR IS WORTH 1 CONTINUING EDUCATION CREDIT~
---
FOR MORE INFORMATION
Connie Palacios
connie@aaschq.org l 719-264-9195 x 103