Back to Events
Event Details
Join us for a Virtual Graduation Luncheon as we honor our 2019 - 2021 NALP, CAM, CAS, CAMT & Lyceum Graduates and hear from our captivating keynote speaker, Steve Wunch.
keynote: "What if? Bringing humanity to your insanity"​
What if you could start 2021 having an exceptional team with exceptional attitudes toward the customer experience? It's possible! Join Steve Wunch, a professional facilitator in Leadership, Sales and Customer Service as he unveils the process of recognizing the differences in each person's "story" and how to give them the best customer service possible.
We'll look at some key (probably already known) elements:
COVID - How much has it changed?
Who is your customer?
Your attitude is everything!
Easy concepts that help you humanize policy and procedures
Steve brings home some truths we probably all know but may have forgotten - with humor and grace, and guarantees that if you pay attention - you'll take something home that will transform your results AND your relationships!
---
Presented By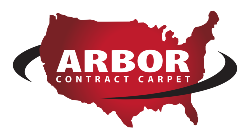 PRICING (PRICE INCREASES ON MARCH 10, 2021) -
- $25/PERSON (LINK ONLY)
- $45/PERSON (LUNCH & LINK INCLUDED)
Keynote speaker:
Steve Wunch, Knock
Steve Wunch is an Account Executive for Knock, a SaaS technology platform that provides the productivity and business intelligence solutions needed to maximize occupancy, rent growth, and customer satisfaction for multifamily communities across the nation.

Steve is also a professional facilitator in leadership, sales and customer service. Through engaging, well-faciliated workshops and keynote presentations, and by offering prespective performance support, he is impacting success -- he's having fun doing it, and so are his clients!

He began his career in multifamily over 25 years ago as a leasing consultant, assistant manager, community manager, and since has been in several training and support roles.

Steve holds a certificate from the Center for Creative Leadersip, is a DDI (Developmental Dimensions International) Certified Facilitator, and an MBTI Type I & II Certified Practitioner.
---
FOR MORE INFORMATION
April Allen
april@aaschq.org I 719.264.9195 ex. 104