Back to Events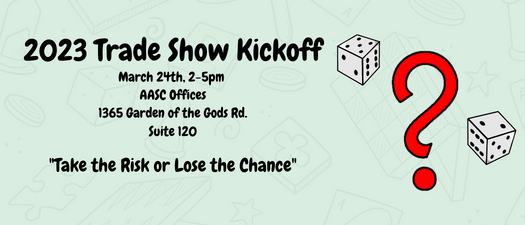 Trade Show Kickoff
Join us to select your booth for the 2023 AASC Trade Show!
Friday, March 24, 2023
Event Details
Get ready to kick off the 2023 Education Conference & Trade Show with AASC!
Join us for an exciting event that promises to set the tone for the rest of the year. At this exclusive event, you'll have the opportunity to connect with association staff and fellow exhibitors, as well as secure the perfect booth location for our annual trade show.
Come along and network with industry leaders, learn about the latest trends and innovations, and get insider tips on how to make your trade show experience a success. You won't want to miss this chance to get ahead of the competition and make your mark in the industry.
The kickoff event takes place on March 24th from 2-5 pm at the AASC Offices. Don't wait any longer to jump-start your trade show preparations!
All supplier members registered will receive the booth contract and layout prior to the kickoff. 
Suppliers will be randomly selected to choose their booth location based on attendance at the virtual kickoff event.
Once a booth has been selected, your company has until Monday, March 27nd at 11am to submit a completed contract and 50% deposit. 
If a completed contract and deposit are not submitted, your booth will be released to the AASC membership on a first come, first serve basis.
Once AASC has received a completed contract and deposit, your exhibitor booth is secured for the 2023 Education Conference & Trade Show.
March 24th, from 2-5 pm
AASC Offices, 1365 Garden of the Gods Rd., Suite 120.
Registration: Free
BOOTH OPTIONS: 
Grey-

STANDARD BOOTH  6X8' BOOTH SIZE, DRAPED WITH 6' TABLE W/ 2 CHAIRS WASTEBASKET & SIGN- $700
RED-
PREMIUM LOCATION TABLE TOP, 8' TABLE WITH 2 CHAIRS & TRASH CAN -$800
GREEN- 
STANDARD XL BOOTH DISPLAY 8X10' BOOTH SIZE, DRAPED W/ 6' TABLE 2 CHAIRS, WASTEBASKET, & SIGN -$800
ORANGE-
BAR LOCATION BOOTH, 6X8' BOOTH SIZE, DRAPED WITH 6' TABLE W/ 2 CHAIRS, WASTEBASKET, & SIGN -$800
YELLOW-
PREMIUM LOCATION BOOTH, 6X8' BOOTH SIZE, DRAPED W/ 6' TABLE W/ 2 CHAIRS, WASTEBASKET & SIGN -$900
PINK-
PREMIUM LOCATION XL BOOTH, 8X10' BOOTH SIZE, 6' TABLE W/ 2 CHAIRS, WASTEBASKET AND SIGN. -$1100   
LIGHT BLUE-
PREMIUM BOOTH PREMIUM LOCATION, UPGRADED ACCOUNT IN APP/LAYOUT, LOGO RECOGNITION ON GROUP SIGN, 8X10' BOOTH SIZE, DRAPED 6' TABLE W/ 2 CHAIRS, WASTEBASKET, & SIGN. -$1300
*2 REMAINING* DARK BLUE-
PREMIUM BOOTH PREMIUM LOCATION, PREMIUM XL BOOTH, UPGRADED ACCOUNT IN APP/LAYOUT, LOGO RECOGNITION ON PROMOTIONAL MATERIALS, 1/2 PAGE AD IN EVENT PROGRAM, 2 TICKETS TO LUNCHEON, RESERVED PREMIUM SEATING AT THE LUNCHEON, DRAPED 6' TABLE W/ 2 CHAIRS, WASTEBASKET, AND SIGN. -$1500
For More Information: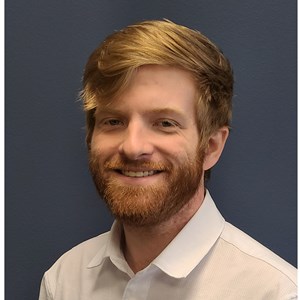 Connor Trost
Marketing and Communications Manager
Apartment Association of Southern Colorado
(719)265-9195x104
etails: The 2023 Education Conference & Trade Show
Location: Doubletree by Hilton, Colorado Springs
Date: September 21st 8am-4pm
Keynote Speaker: TBD
Sponsorships: Available
Booths: Available (50% Deposit Required)