Back to Events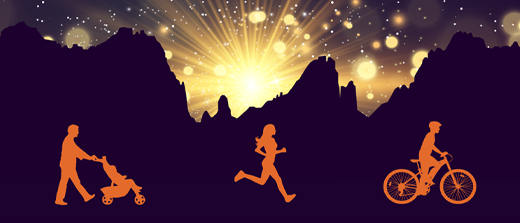 Starlight Spectacular
Join the AASC Team as we bike through Garden of the Gods AT NIGHT!
Saturday, August 13, 2022
10:00 PM - 11:59 PM (MDT)
Event Details
The 
Starlight
 Spectacular
is back!!
One hot summer night in 1994, a small group of avid cyclists decided to meet in the middle of the night, ride bikes by starlight, and watch the sunrise together. That late-night adventure led to the birth of an annual tradition in Colorado Springs, the Starlight Spectacular.
After a 2-year pause in 2020 and 2021, the Trails and Open Space Coalition is excited to re-launch this event in a new format!
---
starlight spectacular event benefits -
aasc team:
aasc freewheelers
Register on the Trails and Open Space Coalition on your own, and join team AASC Freewheelers. Decorate yourself, and your bike in festive lights and get ready to experience the Garden in a new way.
Bike Ride - Starts at 10:30 pm 
About the event -
Join us for a unique nighttime experience in the Garden of the Gods. This event is open to cyclists (including e-bikes), runners, and walkers and will include both a 10-mile bike loop and a 5K run/walk loop (multiple laps optional). You'll find "rest stops", selfie stops, and other random entertainment along the way. A true one-of-a-kind experience! The park will be closed to vehicular traffic and open (at night!) solely for the Starlight Spectacular. 
---
FOR MORE INFORMATION
Monika Randall
monika@aaschq.org I 719.264.9195 ex. 3