Back to Events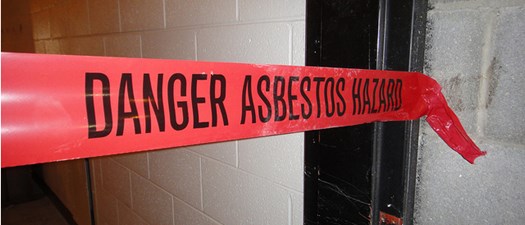 O&M Asbestos Certification (June)
Take this course to earn or maintain your Asbestos Certification
Tuesday, June 15, 2021
at
8:30 AM (MDT)
to Wednesday, June 16, 2021 at 5:30 PM (MDT)
Event Details
This Occupational Safety and Health Administration (OSHA) and Environmental Protection Agency (EPA) required training is to be provided to maintenance and custodial personnel that work in areas where Asbestos Containing Materials (ACMs) are present.

These training sessions include, but are not limited to, the following elements:
Health effects of Asbestos
Review of where possible ACMs could be in the facility
Recognition of ACM damage and deterioration
EPA/OSHA requirements related to housekeeping
Proper response to Asbestos releases
---
COURSE INSTRUCTOR
MATTHEW VALDEZ, CHC TRAINING
CHC Training (CHC) is a Colorado-born, women-owned business providing occupational and environmental training and enterprise risk management solutions to a wide range of industries including environmental, abatement, restoration, construction, education, facilities management, and governmental.
CHC Training is the go-to source for expert environmental training offered in both online and live classroom formats. All courses were designed by instructors and course developers using a learner-focused approach, which means you get a more effective training experience.
Agenda
June 15
8:30 AM - 10:30 AM

2HR OSHA Asbestos Awareness

8:30 AM - 12:30 PM

4HR O&M OSHA Refresher

In order to take this refresher course, you must have completed the 16HR certification and have a current/unexpired license.
8:30 AM - 5:30 PM

16 HR O&M OSHA Certification

This is the full certification course and runs from 8:30 am - 5:30 pm both days.
For More Information:
---
COVID EDUCATION POLICY -
All in-person trainings will observe social distancing requirements as mandated by local/state orders.
All in-person training will observe restrictions on gathering sizes as mandated by local/state orders. Classes sizes will be limited.
Face masks, gloves, and sanitizer will be available for any member attending class and must be worn at all times in the AASC Office.
Attendees will be subject to a temperature check upon arrival. Any attendee with a fever of 100.4 or higher will be asked to leave.
Due to limited capacity, cancellations will not be accepted & there must be 10 students minimum enrolled to have the class. If minimum is not met, class may be cancelled or rescheduled.
Any no-show students will be billed in full plus a $100 cancellation fee for the class.

If special assistance is required to attend, please give proper notice to the AASC staff allowing time to meet special needs and/or accommodations
---
FOR MORE INFORMATION
Connie Palacios
connie@aaschq.org l 719-264-9195 x 103