Back to Events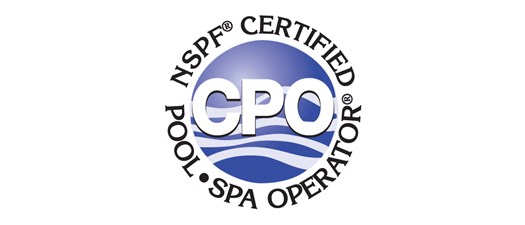 Certified Pool Operator (CPO) Course
LAST CLASS OF THE YEAR TO GET CPO CERTIFIED!
Wednesday, July 14, 2021
at
8:00 AM (MDT)
to Thursday, July 15, 2021 at 5:00 PM (MDT)
Event Details
Owners and Managers should consider this certified program to their maintenance staff. If your property has a pool, risk and liabilities are higher. Minimize those risks by having a certified pool operator in charge of your pool maintenance. This intense two-day course has a limited classroom size, so you will want to get your reservation in early. The cost of the class will include your textbook, exam fees and 5-year certificate. Minimum of 10 students or class may be rescheduled.
Course Information - 
•The CPO® certification program requires participation in a two-day class taught by a certified instructor.
•The CPO® certification program includes pool and spa chemistry, testing, treatment, filtration, maintenance, automaticfeeding equipment, and government requirements.
•The CPO® certification program requires an open book writtenexamination.
•The CPO® certification is valid for five years.
For More Information:
COURSE BENEFITS -
•Widely accepted by local and state authorities
•Covers topics necessary for pool operators including localand state codes
•Comprehensive handbook that is updated regularly
•All courses are taught by NSPF® certified instructors
•The CPO® certification is recognized nationally andinternationally
•Gives participants a better understanding of the operator's role
EDUCATION POLICY - 
CPO classes must have a minimum of 10 students, otherwise it may be rescheduled.
Attendees will be subject to a temperature check upon arrival. Any attendee with a fever of 100.4 or higher will be asked to leave.
Due to limited capacity, cancellations will not be accepted.
Any no-show students will be billed in full plus a $100 cancellation fee for the class.
If special accomodations are required, please contact our office.
---
FOR MORE INFORMATION
Connie Palacios
connie@aaschq.org l 719-264-9195 x 103